Dagger Parts
Original Parts to repair or replace missing or broken
parts to make your edged weapon whole again.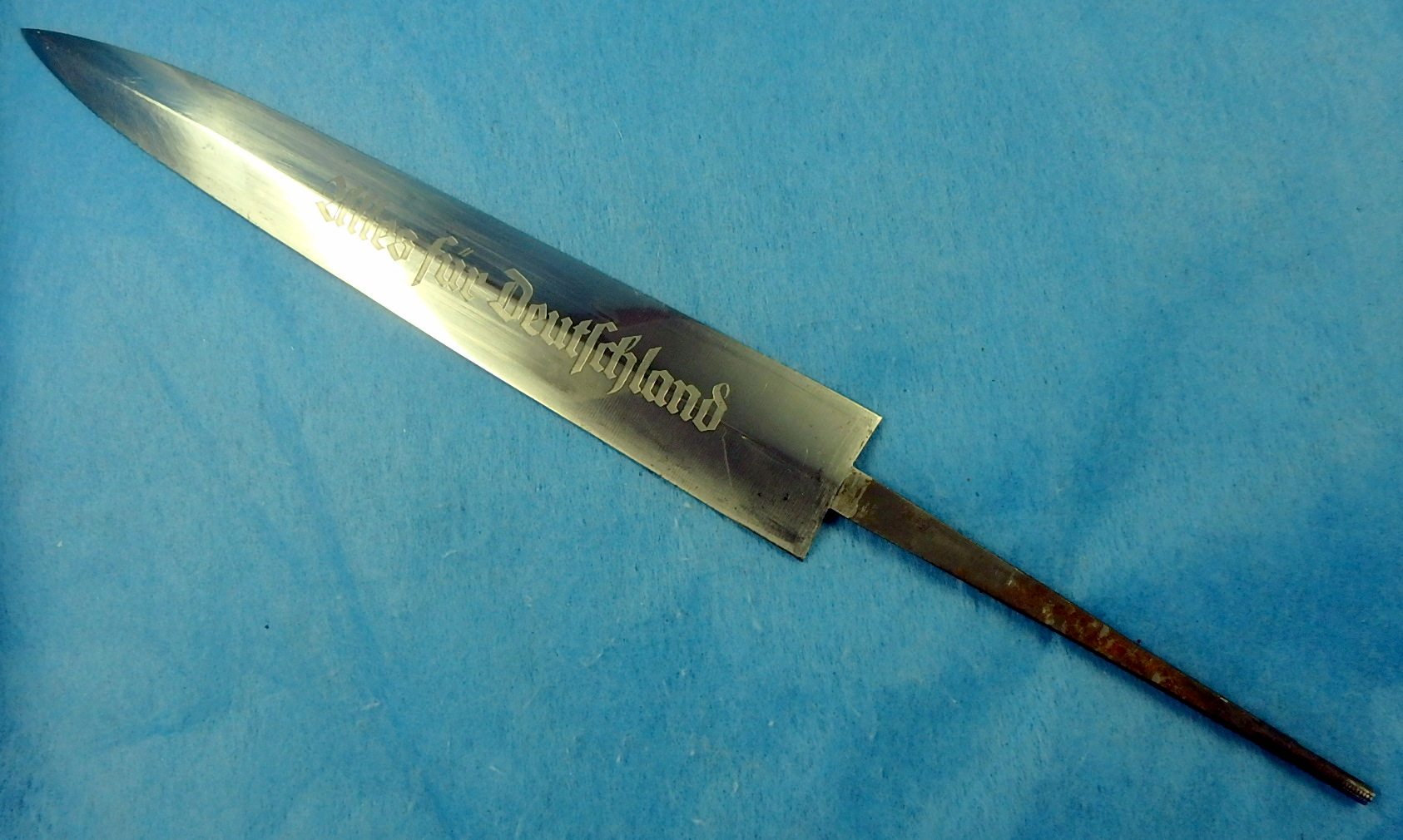 1. SA Blade by E. Pack. Ground Rohm measures 8 3/4 inches tip to crossguard. No pitting and very nice cross grain polish with usual in and out marks and good tang threads. Price is $275 plus $10 stateside shipping.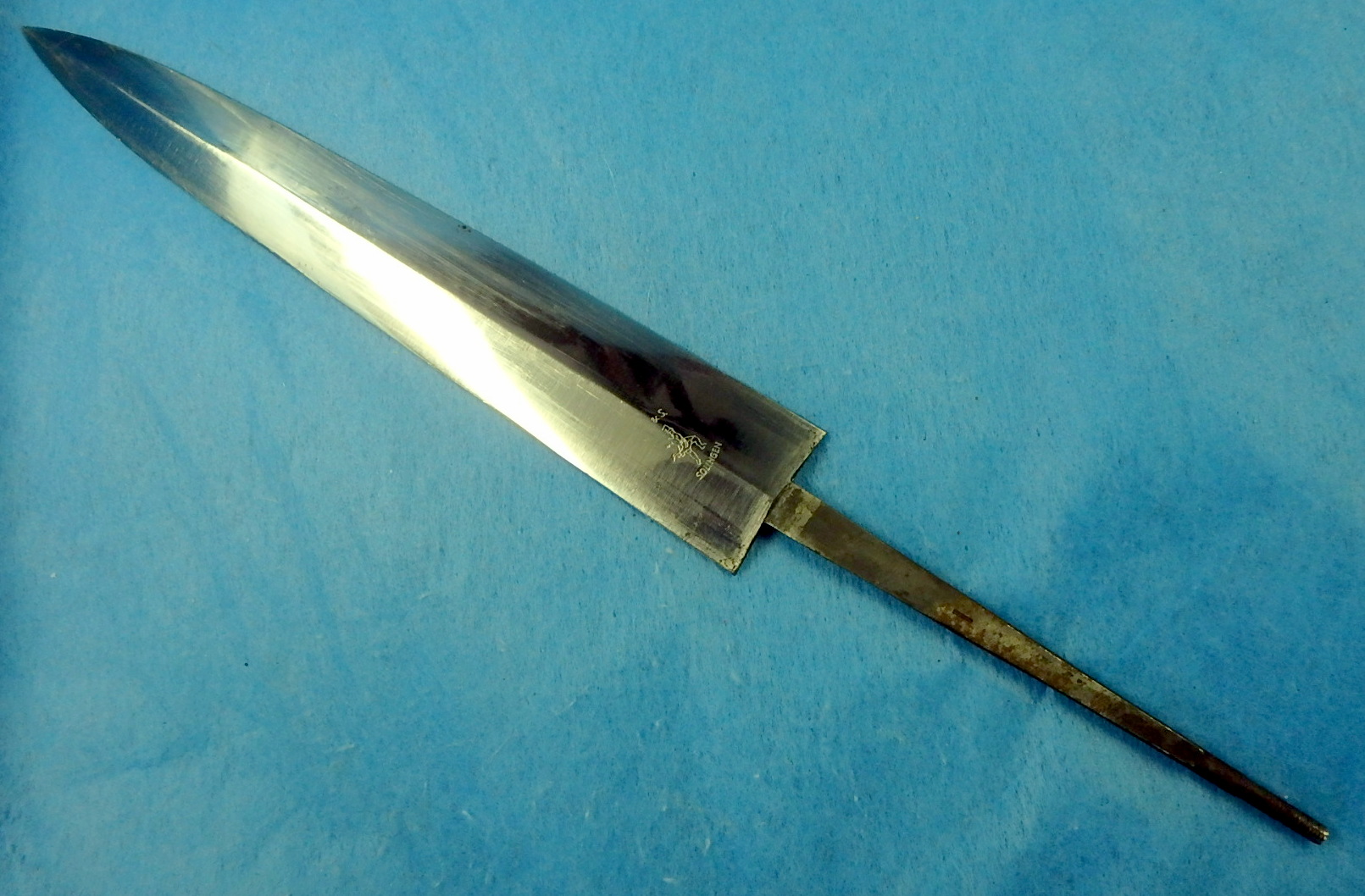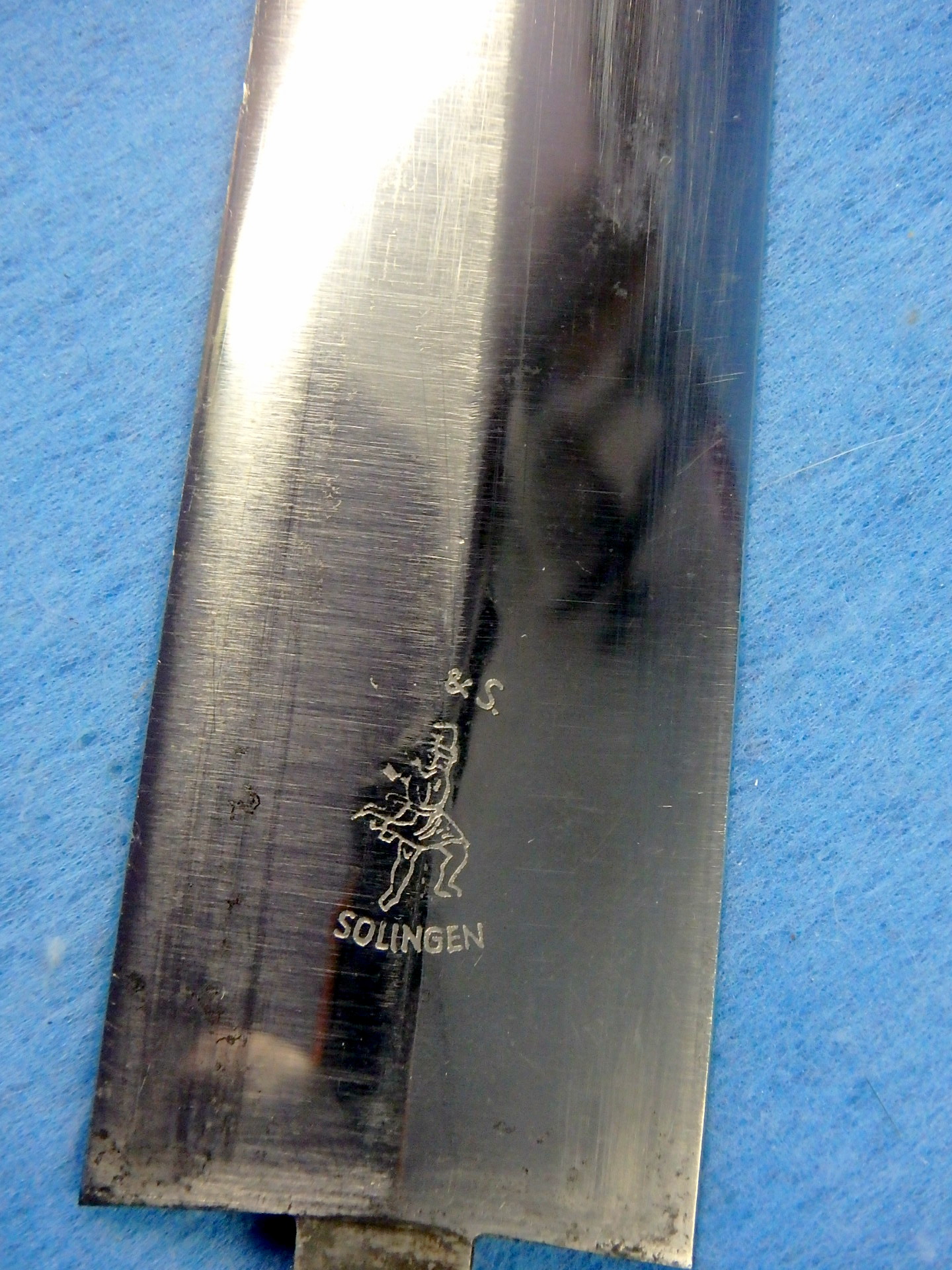 2. SA BLADE BY GEBR. HELLER Large style trademark with dark motto and letters. Nice surface, but lightly sharpened. Good tang threads and blade measures 8 5/8 inches. Price is $200.00 plus $10 stateside shipping.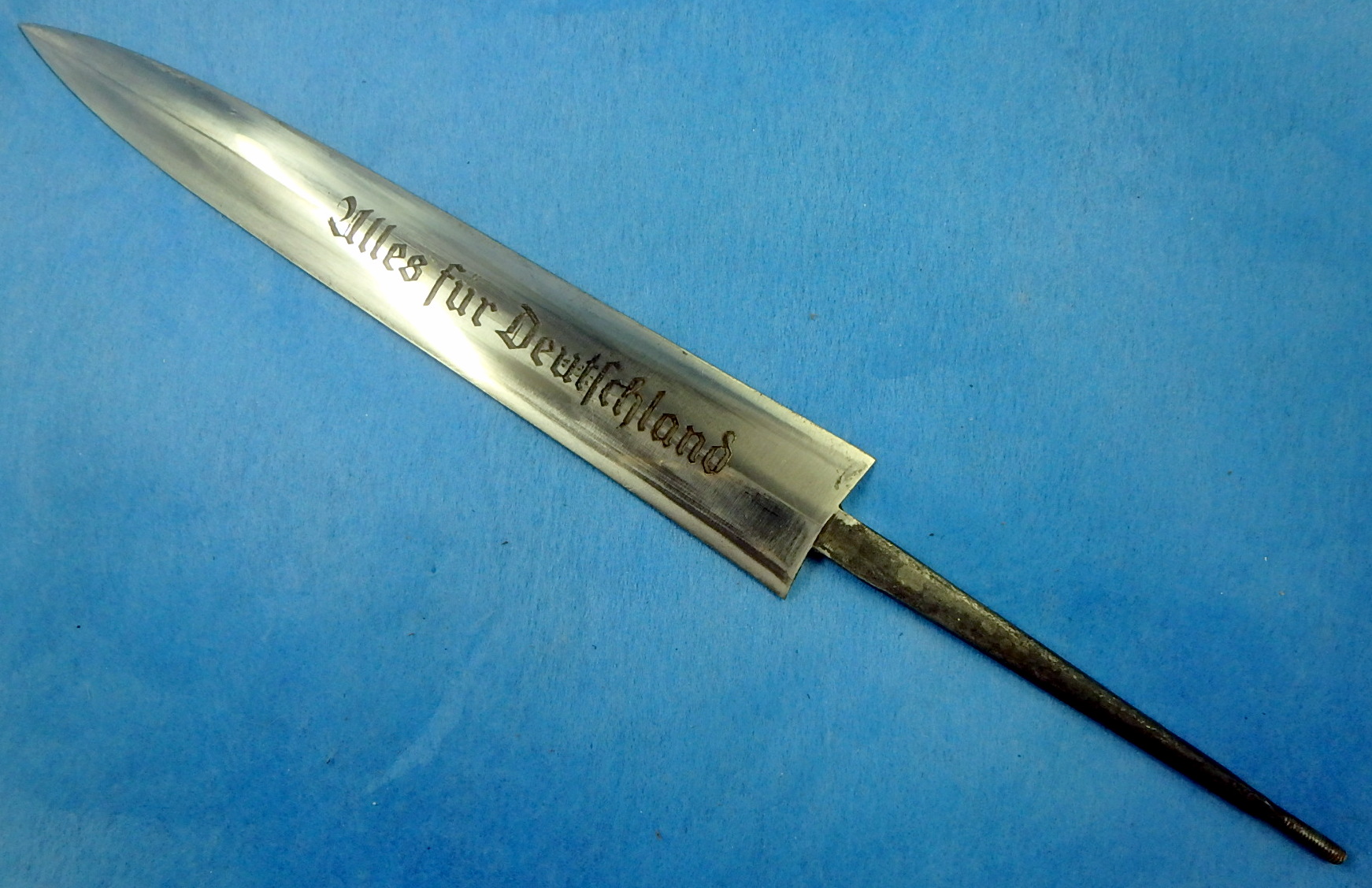 3. SA MARINE DAGGER GRIP #3
Rare BLACK SA Marine Dagger Grip, nickel silver Eagle, SA Button and
BLACK STAINED ORIGINAL FINISH Grip, just like an SS Grip. Unfortunatelyhas chips to upper right corner and reverse top and bottom. Price is $175.00 plus shipping $12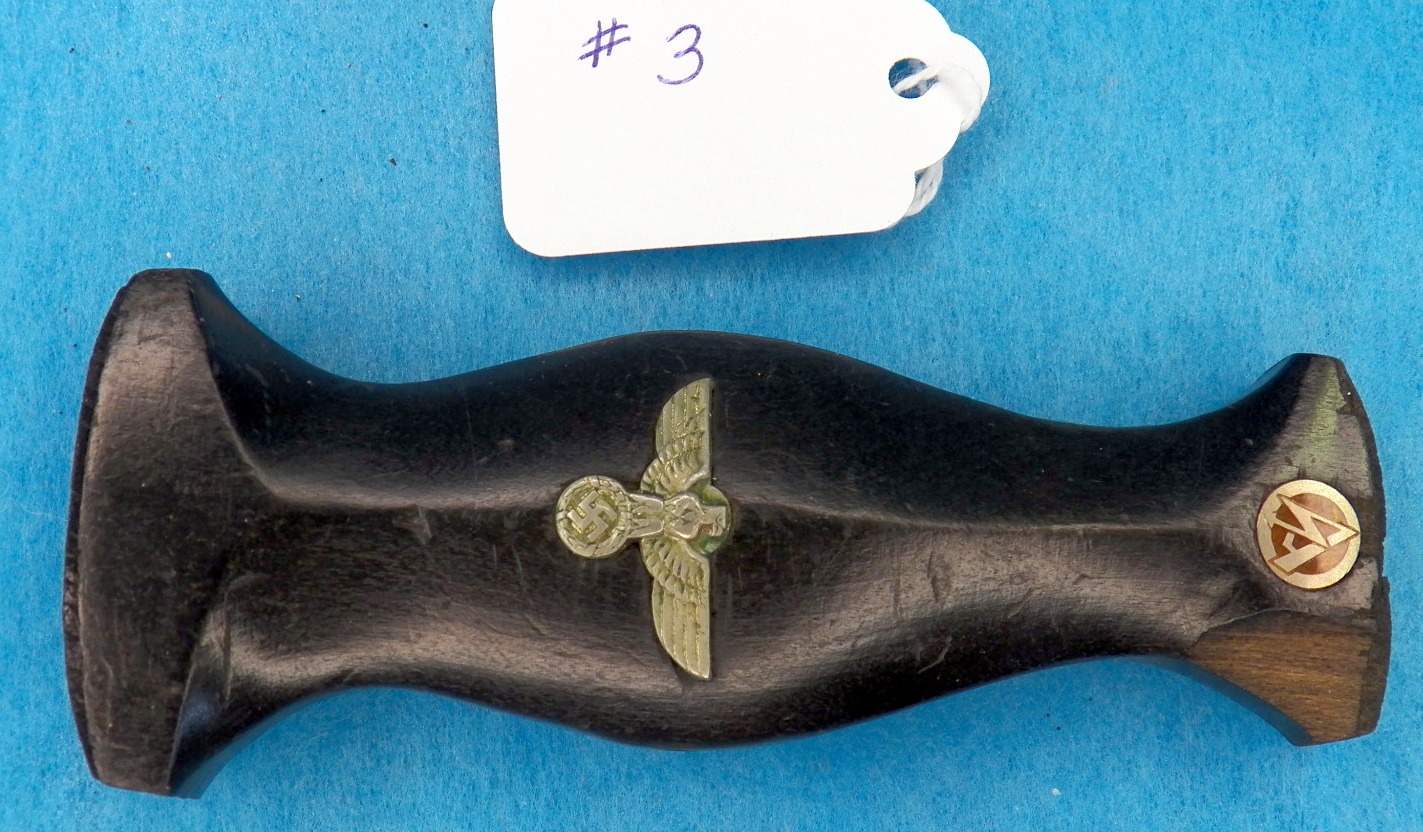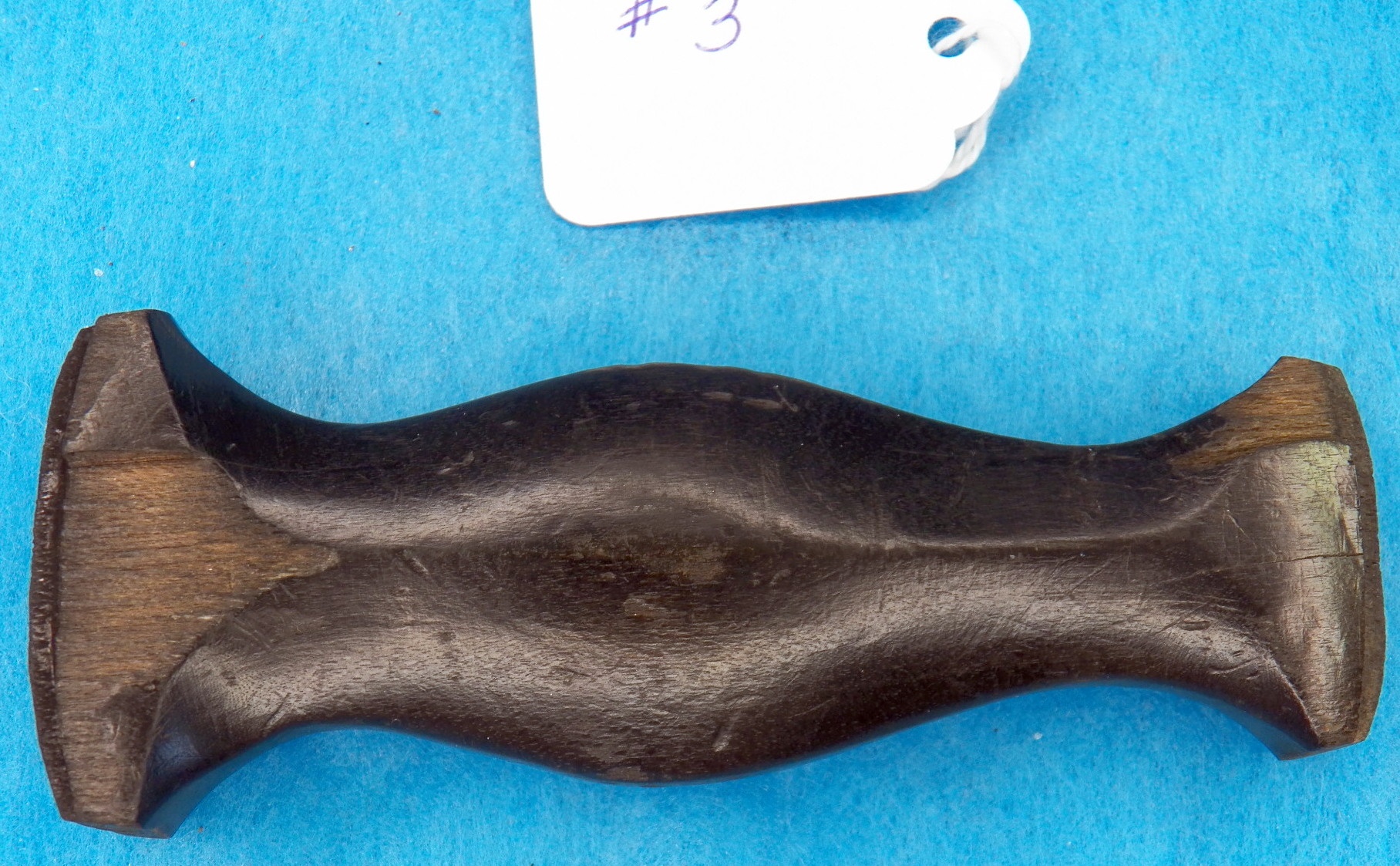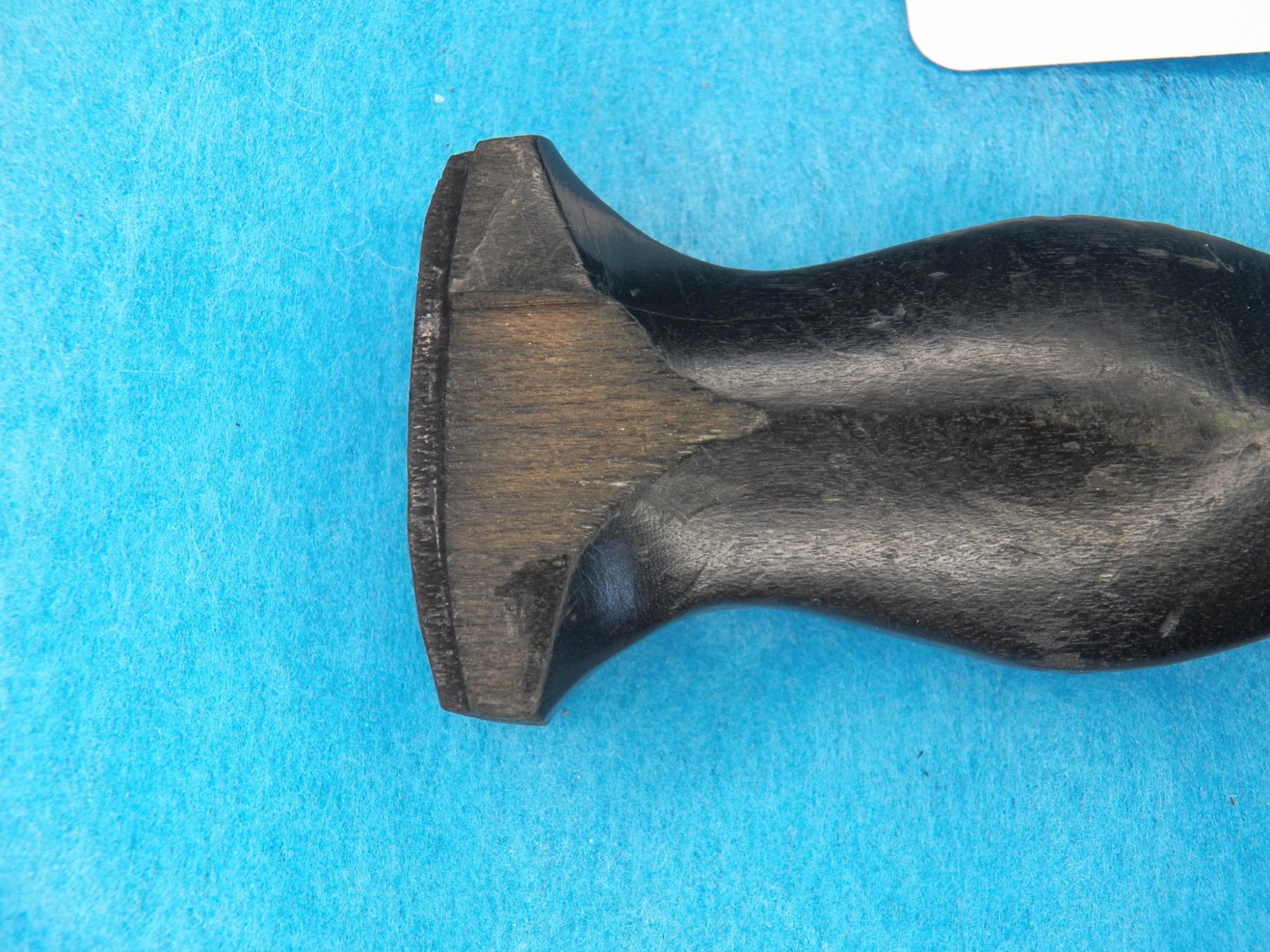 4. RLB OFFICER'S DAGGER GRIP #2
Dark Blue/Black Leather over wood based grip showing some wear, but nomissing leather, but is missing emblem. Overall very good.
Price is $125 plus $12 shipping